Solliciteer
Initiative application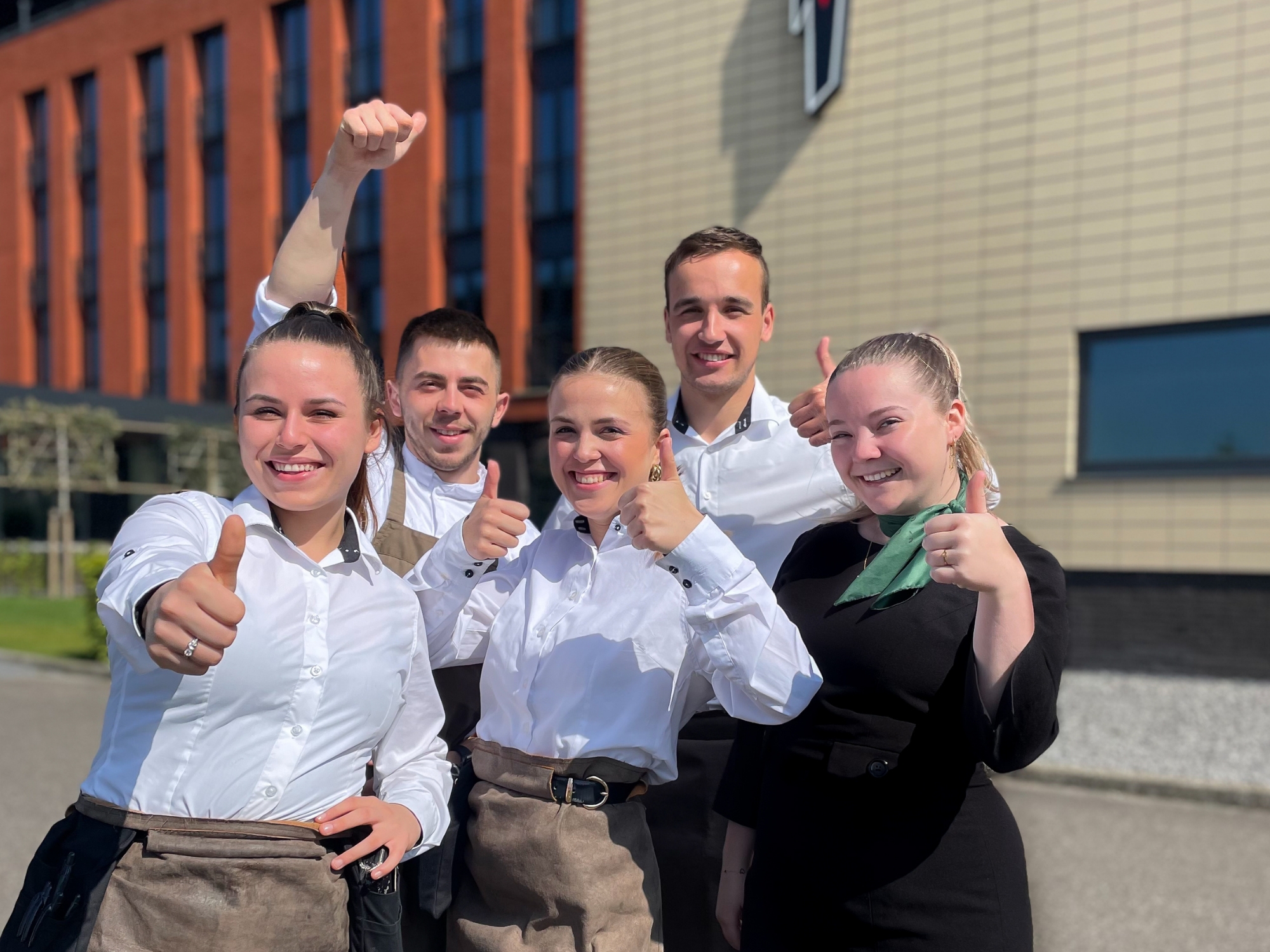 Our offer to you
· Money! Obviously…
· You don't have to share your tips, they are yours
· Flexible work scheulde and working hours
· You can use our brandnew fitness and wellness before or after work
· You can book a night at any Valk Exclusive hotel for only €65,-
· Many more fun extra's such as: discount on your health assurance, a staff outing twice a year and a staff party once a year

Your new workplace
Van der Valk Hotel Middelburg is part of Valk Exclusive. In addition to our 164 spacious rooms and (themed) suites, the hotel also offers 10 multifunctional rooms, a large à la carte restaurant, terrace, various hotel bars and a brand new wellness, fitness and swimming pool.

You are our colleague if…
· You know how to entertain our guests
· You like the fact that every day is different
· You like the feeling of having a new family instead of colleagues
· You don't mind working on public holidays and weekends

Come join the family!
Do you have questions or would you like to know more about the different vacancies that are currently available? Please contact our human resources department by sending an e-mail to personeelszaken@middelburg.valk.nl.
Solliciteer
Acquisitie n.a.v. deze advertentie wordt niet op prijs gesteld.
Trefwoorden: van der valk, hotel, restaurant, Initiative application, Job offer, kitchen, cook, Horeca, tourism, bartender, Zeeland, Middelburg, bediening, side job, recreatie, cleaning, tip


Contact informatie
Van der Valk Hotel Middel...
Dhr. J. Pleijte
Paukenweg 3
4337 WH Middelburg
Tel: 0118-442525
Website:
Ga naar website